Results
A shelf with rollers and flexible dividers which continuously front faces key categories while reducing restocking and reset time.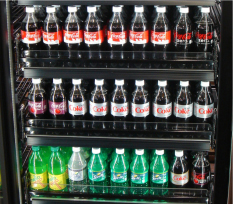 Sales Lift

Optimal product exposure
Improved shoppability

Planogram Compliance
Labor Savings

Eliminates manual fronting
Faster re-stocking
Re-allocation of labor to higher value tasks

Environmental Impact

Longer lifespan compared to conventional systems
Reduces carbon footprint
FlexRoller benefits many categories
Flexroller has been successfully installed in a number of categories , across different channels including , Grocery , Drug , Convenience, Mass and Hardware across the globe. In some categories when installed using the unique Pullout shelf, restocking from the rear is really quick and easy. This also assists with category stock rotation.